It's time
to take stock of your closet and change out your fall and winter clothes for spring and summer. Fashion experts recommend 70% of our wardrobes should be classics and 30% more trendy, fun pieces. So, take some time to make sure you have the classics you need (trench coat, jean jacket, black pants,etc) or your "meat and potatoes". Then take a look in the magazines, online and in the stores to determine which pieces from the spring trends, you like for your "dessert", to update your
look this season.

To help you get stared, I'm suggesting a list of
basics/classics
every well-dressed woman should have in her closet -
Jean jacket - great versions from the Gap and Levis, as well as
JBrand and high end designers
Trench coat - in classic beige or tan or black


Long cardigan- ideal for travel and more
Black blazer - for work or play
Leather jacket- a moto style is edgy but classic, too
White button down blouse
Silk blouse- in a flattering color
Cashmere sweater- not necessarily black :)
Striped T Shirt
Few T's and Tanks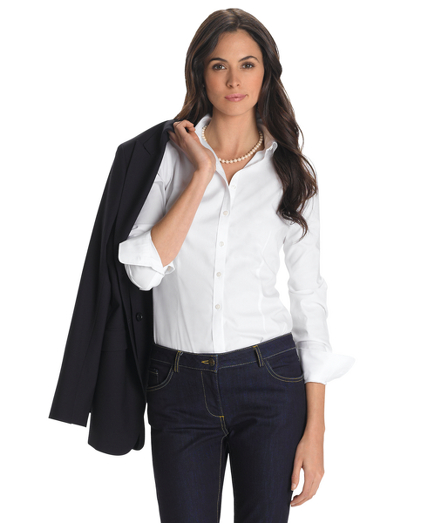 Great fitting jeans and white jeans
Great fitting black pants
Pencil skirt
Black ( or navy or charcoal grey) suit- pants or skirt
Little black dress- that can be dresses up or down
Little white dress ( a new classic)
Pumps
Sneakers
Sandals
Flats
Boots- short and knee high
Evening shoes- sandals or pumps
Classic handbag, evening clutch and a tote
Of course, you have and need more in your wardrobe. What those garments are depend on your lifestyle- more dresses, suits trousers...for work and more jeans, sweaters, tops, skirts, workout wear for play. This is your jumping off point to work around.
Trends to Try this Spring-
Laced up Gladiator sandals
Casual "Flatform" shoes
Platform Heels ( they're baaack)
Flared Jeans ( ditto!)
Cropped culottes ( we called them gauchos)
Something gingham
something suede- like a skirt or vest
Denim on Denim
A Belted jacket
Something with fringe- a top, skirt or bag
Round sunglasses
Large earrings ( also back again)
Bucket or canteen bag
More Spring Trends, tips and colors to come...