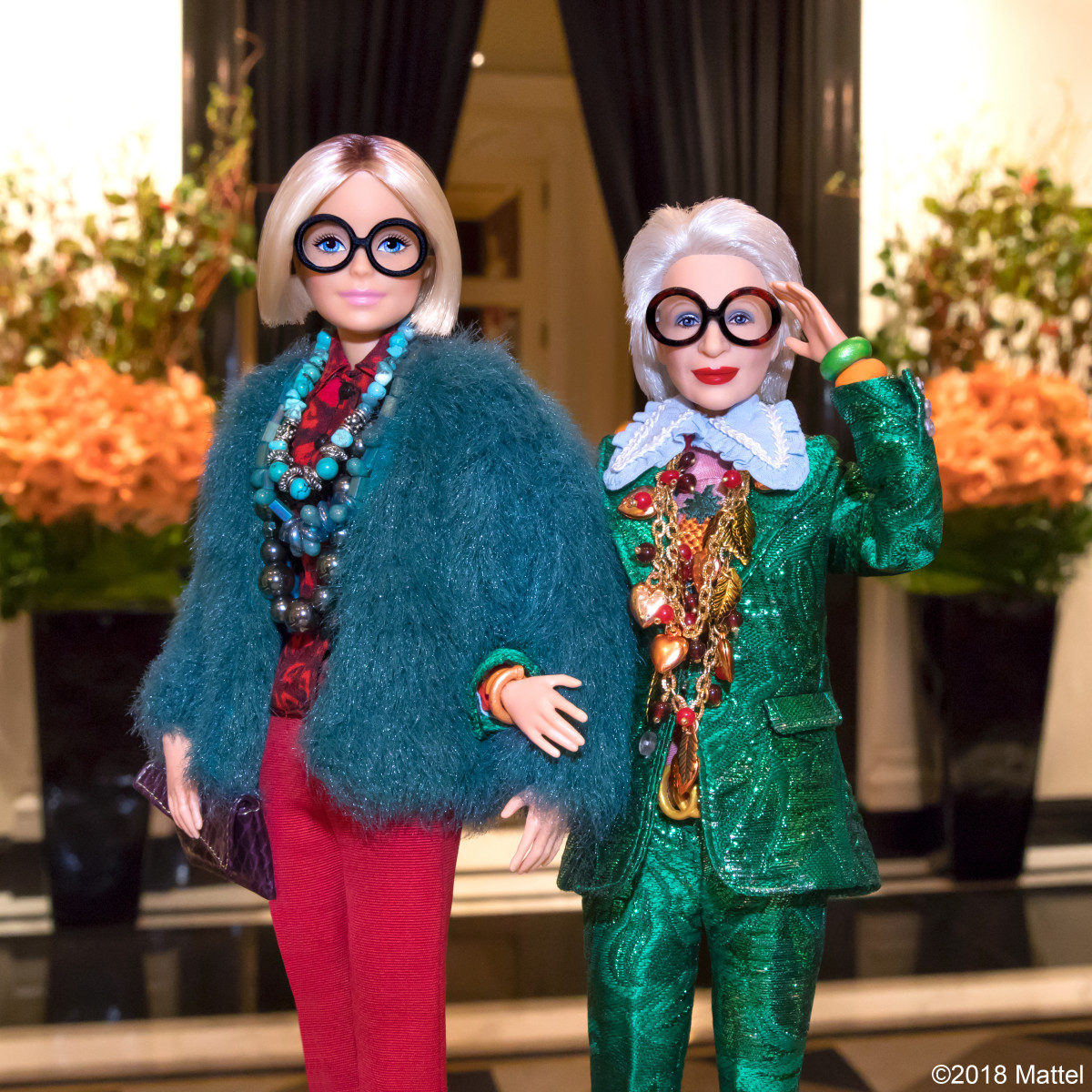 International Style Icon, Iris Apfel is getting her own Barbie.
She's dressed in the green Gucci pantsuit Apfel wears on the
cover of her memoir, Iris Apfel, Accidental Icon. She joins
other current celebrity Barbies like models Ashley Graham
and Gigi Hadid, singer Faith Hill and hubbyTimMcGraw(Ken)
Dancing with the Stars Samba
Barbie,
Olympic gymnist Gabby Douglas
and many movie
legends, Hollywood stars and more
from the past and action heroes
from the present. She's come a
long way from
the teen-age model- then
ballerina,teacher, doctor, nurse and astronaut Barbie
of my day.
Barbie has a Twitter and Instagram account which will
gi
ve you a smile and a chuckle-
Barbie (@Barbie) · Twitter
https://twitter.com/Barbie
People have jobs writing her daily tweets and posting
photos and captions :) She also has her own shows and
videos on You Tube
https://www.youtube.com/user/barbie
and of course, she's onFacebook
https://www.facebook.com/barbie/
This doll sure knows how to stay current with social media
and her personifications in the 21St Century. She's the poster
girl for "you can be anything you set your mind to".
( with a little help from Mattel)