The New Bohemian has a romantic, gypsy feeling.
It is influenced by the "hippie " style of the 70's but
with luxe fabrics and style. Longer, flowy looks with
crochet and embroidery accents abound. The trends of
fringe, jumpsuits and flat sandals all fall into this bohemian
realm.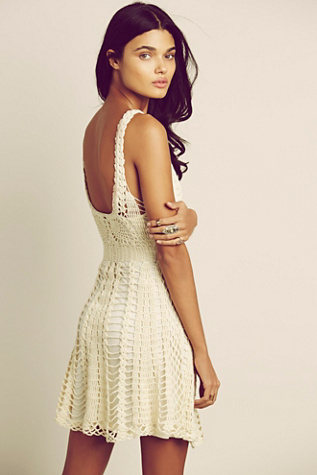 The bucket bag is the shape for your summer bag.
I called it for Fall when it first re-emerged from
the last century,made popular by Mansur Gavreil. It first became
an "IT" bag in the '40's and again in the '60's and '70's.
Many of you may have seen me carrying my "merlot"
colored Elizabeth and James bucket. Coach never
took
it out of
their line. Louis Vuitton "Noes" are hot again.
Almost
every bag designer has one in their spring collection.
For Spring and Summer you want a lighter shade,
maybe perforated leather or with some fringe and there are
many more choices
than last fall.
White on White is an easy trend for this Season.
It's clean and fresh and doesn't require much accessorizing.
With wider pants back in style and flowy,longer
tops and
Spanx and NYD jeans making white jeans everyone can
find a white look that will work.
Featured looks from Neinan Marcus and Etcetera