The fashion rules have changed. It's no longer
taboo to wear white before Memorial Day
(or after Labor Day). In fact, white jeans are cool
all year round. If you're still a little old-school and
like to wait, now's the time to grab your whites. And
this is the week to let loose. Here's some ideas to get
your white on ( and a good time to put your stain stick
in
your bag:)
This is a great look- it's white with on trend lacing up the front
& she's carrying a saddle bag.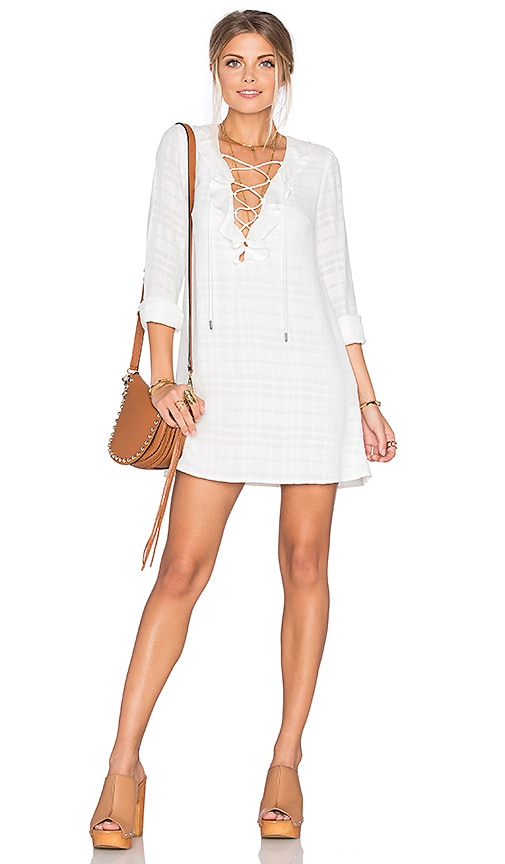 Go for the bohemian off-the-shoulder trend. Dress it up
with heels or take it to the beach or pool as your cover-up.
Lacey lace is feminine and really pops with a little tan
and some denim or try it white on white with white jeans
or cropped pants.
Here they are, the cropped white jeans-
skinny, but not too,too skinny and stretchy
Looking great with chambray and will look
great with the lace top, too.
Whether it's a perforated white tote or a light, unlined "feed bag" that appeals to you,
try one and you'll be in style and look fresh for summer.
What could be easier for the summer than a white hot mule or a comfy espadrille?
And they are both on sale at Nordstrom right now!
Join the charge of the White Brigade now !