Summer is here. It's too nice ( not too,too hot yet)
outside to be sitting at your computer reading emails.
Here's some quick tips to stay on trends and look good-
Make a summer statement with tassel earrings. Fun or elegant, it's a new and
different look for your ears and for you! Try them with jeans, a bright summer
dress or something in gold or silver for cocktails. I googled tassel earrings to
find these-
Sunglasses are as much a necessity as an accessory. The
"brow-bar" is a very hot style this summer. Try a pair from
Express, on the left, or RayBan , the right.
Pick up a new strapless bra so you can wear the new off-the-
shoulder tops and summer's bare halters and spaghetti strap
tops. I promise if you haven't bought one in some time, you will
find them much more comfortable than years ago.(Besides, it's
important to get re-fit every couple years, as our breasts subtly
change). Maidenform, Victoria's Secret and Wacoal - all featured
below, can be worn strapless or convert to other styles.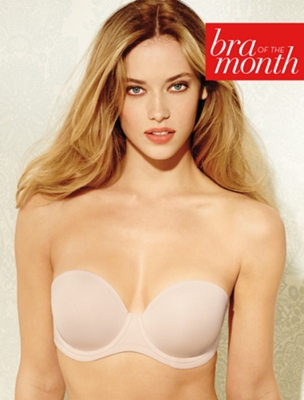 The absolute "must-have" is your sunscreen. We all know better than to
worship the sun as we did in our youth. Sunscreen is not just for the pool
or the beach, or a bike ride or a walk. You need to use it daily, especially
on your face- to keep age spots and wrinkles away, and on your hands,
which are one of the first places to show your age. Lucky for us, many
moisturizers, bb and cc creams and foundations have SPF in them for
everyday wear ( but not enough for major time outside). Add an extra
step to apply some SPF protection to your hands. A nice perk is that a
number of bronzers now have SPF in them so you can stay protected
while faking your tan. After all, everyone looks better with a little color.
Clarins and Urban Decay and Perricone available at Nordstrom and
Sephora along with several others