Summer is a good time
to catch up on some of the Spring cleaning you may have missed.
Some of us have gone through our clothes when we changed our closet
for the warmer seasons.Hopefully you have purged the pieces that no
longer "bring you joy" when you wear them :) But what about your makeup?
Not only do you want to lighten your look for summer, but you probably need
to purge some of the beauty essentials you've had around for a little too long.
Old make up can attract bacteria which you don't want anywhere near your face!
Expired products may cause skin irritations and eye infections.
I recently found this chart that is helpful in determining how long to hang on to
your cosmetics or alternately, when to toss them. Don't be sad, it gives you a a good
reason to try something new. Might not be a bad idea to take a Sharpie and write
the purchase date on an item before you throw it in the drawer or case ( like you
do with your spices,right?)
| | |
| --- | --- |
| Mascara | 1 year |
| Foundation | 1 year |
| Concealer | 12-18 months |
| Powder | 18 months |
| Blush/bronzer | 18 months |
| Cream blush | 12-18 months |
| Eye shadow | 18 months |
| Eyeliner | 18 months |
| Liquid eyeliner | 6 months |
| Eyeliner | 18 months |
| Liquid eyeliner | 6 months |
| Lipstick/lip gloss | 18 months |
| Lip liner | 1 year |
| Nail polish | 1 year |
| Makeup sponges | Wash after each use, then throw away after a month |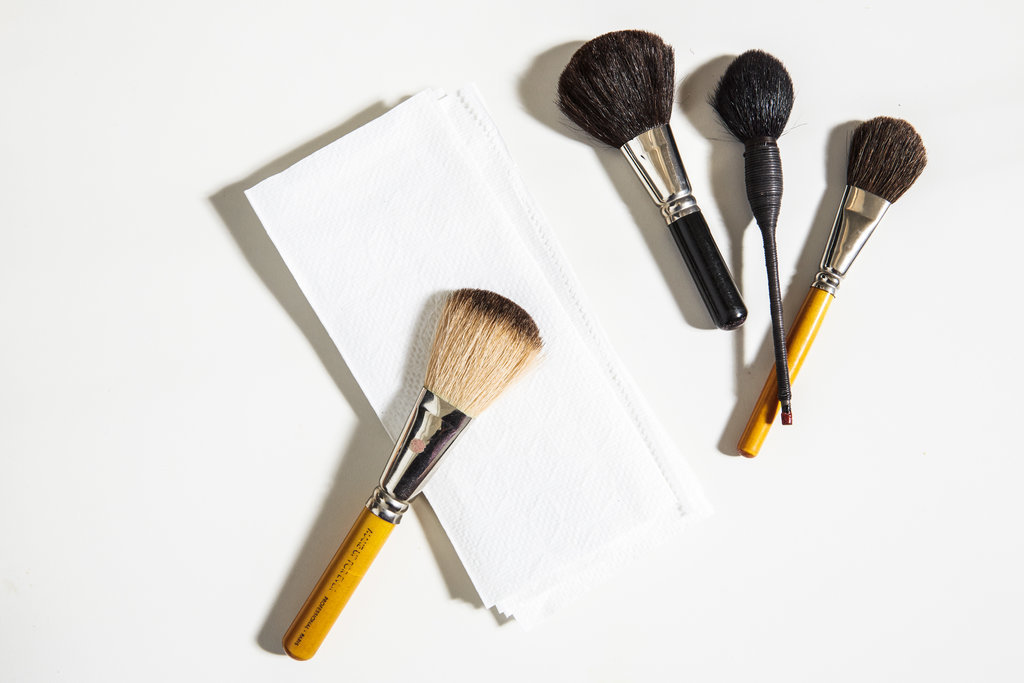 And now that we are purging our old cosmetics, here's another guilty beauty
habit to address-I know I am guilty of this and think many of you may
be too- NOT CLEANING YOUR BRUSHES REGULARLY.
Dirty brushes can make you break out, cause eye issues and affect
your makeup application.
Summer makeup and beauty tips
If you want to fake a sun-kissed look without hours in the sun
( so much healthier, too), don't use bronzer all over your face.
Use self-tanner instead- your pale neck will give you away.
But use a slightly shimmery bronzer across your cheekbones
bridge of
your nose, chin and forehead for the look of a real tan.
Some to try are-
Neutrogena Healthy Skin Blends Natural Radiance Bronzer ($10)
It is the highest rated drugstore bronzer on the Internet. It has a "sun-kissed"
and natural finish. It's actually good for your skin,too. Experts claim it is
flattering for every skin tone and texture. If you prefer a liquid or gel bronzer,
Estee Lauder's Bronze Godess Luminous bronzer is oil-free, great for all skin
tones and smoothes on sheer for a " J.Lo glow"
I have used Guerlin Terracotta
Bronzing Power for years and love how natural
it looks for me. It is long-lasting,
moisturizing, for a powder, and comes in different shades
for different complexions.
Feel confident in your swimsuit by minimizing stretch marks.
Using self-tanner to give yourself an allover golden tan will distract
from an uneven skin tone and strategically using a Q-tip to apply a
more cosmetic self-tanner ( like Sally Hansen's Airbrush Legs $14)
to the lighter stretch marks will help camouflage them.
You can be comfortable in shorts by diminishing the appearance of
spider and varicose veins by using a yellow or orange waterproof
concealer. Maybelline Coverstick Corrector ( a steal at $5 at the drugstore)
can do the trick with the addition of a body foundation ( MAC, Makeup
Forever and Dermablend are good choices)
over it to cover the
problem areas. If your veins are bad, it helps to wear support stockings
on the plane on long flights en route to vacation or special occasion.
Some nail polishes can make you look tanner. Any shade lighter than your skin
tone will make your complexion look bolder by comparison. Certain colors will
enhance the warm tones in your skin. Good choices are corals, golds, interesting
pastels,
red
or
orange based hues and any neon.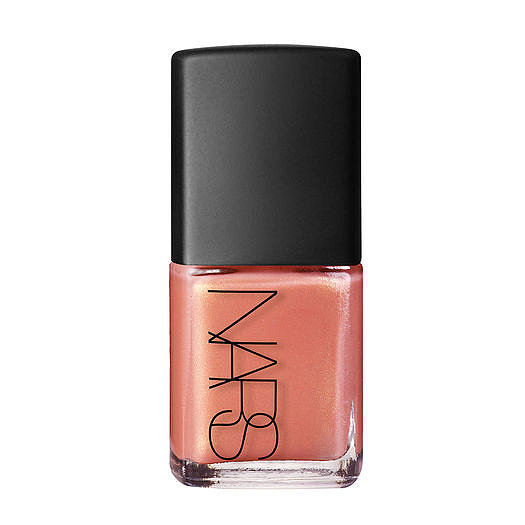 Nars Ogasm Essie Cilantro
Zoya Demetria Deborah Lippman Boom Pow
Try a new trick or two, change up your colors and make the most
of your summer!