If ever there was a fall that had something for everyone, this year is it! From "moto" jackets to romantic dresses, there is something you need and something you'll covet.
Let's start with
Denim
, because we all wear it and whatever the variation, it will always endure the fashion seasons. Jeans mixed with chambray showed up this summer and persists into the Fall. Yes, you can wear a work shirt, as we called them back in the day, with blue jeans. And you can put your jean jacket over a different color denim jean. Striped T's look really cute with your denim combos, as well as black or white boatneck tops with patterned scarves bunched at your neck. You are going to see a lot of denim dresses (check out the Gap) and denim pencil skirts. Pair them with cute ankle booties.
Last Fall we saw patterned jeans, which are still around (will animal print never die?!) and this year the hot jean is coated. It's a new surface treatment that creates a techno veneer, almost like Teflon on the denim-kind of a shiny, leather-like look, without sacrificing the comfort of jeans. JBrand, Citizens of Humanity, Paige, Hudson, AG, and even the GAP and Not Your Daughter's Jeans all are showing them. I picked up a pair of black coated jeans at Nordstrom's anniversary sale that are super comfortable. I have found that a combination of cotton, poly and spandex feel great on and don't stretch out as much when you wear them (compared to just cotton and spandex).
Pair your coated jeans with a fun, simple top in a new color like deep green or eggplant (back again!) if you have the figure for it,or a flattering boxy knit top or sweater that provides balance to the slim bottoms and is more forgiving for some older figures :)
The biggest news in jeans may be Levi's Revel collection that promises to lengthen your legs, trim your thighs, flatten your tummy and shape your butt while looking cool and felling comfortable. Sounds too good to be true, right? The initial reports from WWD, Daily Candy, FashionNotes,and ABC News are all positive and excited.
Levi's Revel collection
is unlike any denim up 'til now. The new line of jeans was created with liquid shaping technology, rather than using reinforced panels (like Spanx). This technology uses a four-way stretch fabric comprised of cotton, polyester, Lycra and Dupont's Sorona Fiber. "This formula provides structure, support and a figure-hugging shape to the jean." They come in skinny and straight leg and a variety of washes . These jeans just hit the market last week at Levi Stores. Unfortunately the Levi store closed at International Plaza or we could all have run out today to try them. I will be watching for the Levi's Revel at Macy's and let you know.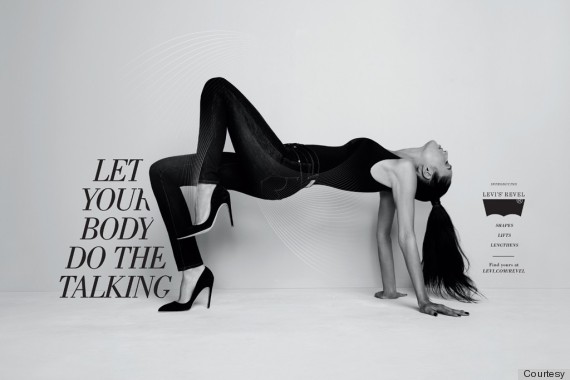 I am also hearing great things about JBrand's new Photo Ready denim collection, that also promises to make our legs look long and lean. The fabric is a combination of cotton, poly and Lycra with a true denim look while still providing maximum stretch and being really comfortable. And they don't sag out after one wear! The Photo Ready jean comes in skinny styles and medium and dark washes. Check them out at JBrand.com, Nordstrom and Neiman's.
Get your new jeans and GETSTYLYNNE!
More coming on soon on Fall's Hot New Trends and every girl's must haves...