Just as we look to Fall for changes in our wardrobe
each year, we can also explore new beauty trends
and skincare routines to help look our best.
NAIL TRENDS
Your regular manicure is an easy and quick way to flaunt the hottest fall trends. On-trend autumn nail colors from creamy nudes to moody blues will update your look without putting a dent in your pocketbook. Look for deep berry shades. Deep, rich, chocolates are stylish and work for most any skin tone. All the cosmetic designers are showing elegant browns. Royal purples from rich plums to sparkly amethyst are a new look. Shiny metallics in golds and silvers are perfect for cocktail and holiday parties. Deep, dark blues are moody and new, but not as goth as black. Classic neutrals -dusty pinks, griege (gray and beige) and nudes are fresh in a matte finish.
Christian Louboutin has created nail color in bottles as outrageous as some
of his stilettos. Each $50 bottle is an "object d'art."
The story goes that early in his career, the designer famously grabbed some polish from his assistant and painted the sole of a shoe he was working on to make it more vibrant and so his signature was born. Nail polish was the natural next avenue for him. The collection includes" Pops, Nudes, and Noirs" in 30 colors. His red is a perfect match for the orangy-red Louboutin soles and an absolute classic.I understand you can definitely get by with 1 coat so you can stretch that $50 splurge into a lot of wears.
HAIR TRENDS
A change in seasons is a god time for a hairstyle change or even a tweak,
especially if you've been sporting the same style forever.
Change your part
During Fall 2014 Fashion Week, center parts were all over the runways.
It's sleek and modern, but sometimes a bit severe. A tight ponytail with a center
part is dramatic. For a softer, feminine look pair the center part with soft waves
or curls.
Ballerina Buns
A bun is always a classic look and it's this seasons's answer to a bad hair day.
Prada's Fall Runway Show featured a traditional, polished top knot. Use a
smoothing serum to keep this look sleek. Or try a slightly undone, messy look
from Roberto Cavalli's show. You wear it a little lower on the crown
with loose strands falling down.
Play with Platinum
Platinum tresses are seriously in this season. This hair trend isn't for everyone.
You need to be bold and uber confident and have the right complexion to pull
it off (unless you're a runway model- than anything goes:) Platinum looks best
on those with cool undertones, (not great on those of us with yellow or golden
undertones) so if you have pink or blue tones in your skin, give it a try and
let us know if"blondes really do have more fun".
Versatile Lob
The lob, or long bob, is really hot this Fall. It's also the answer to brittle ends
after a summer in the sun. You can trim your hair and still have a healthy,
stylish cut. The versatile lob works with wavy, curly and straight hair. It
typically ends just at or above the shoulders and is cut blunt. Your stylist
can add stacked layers in the back for some movement.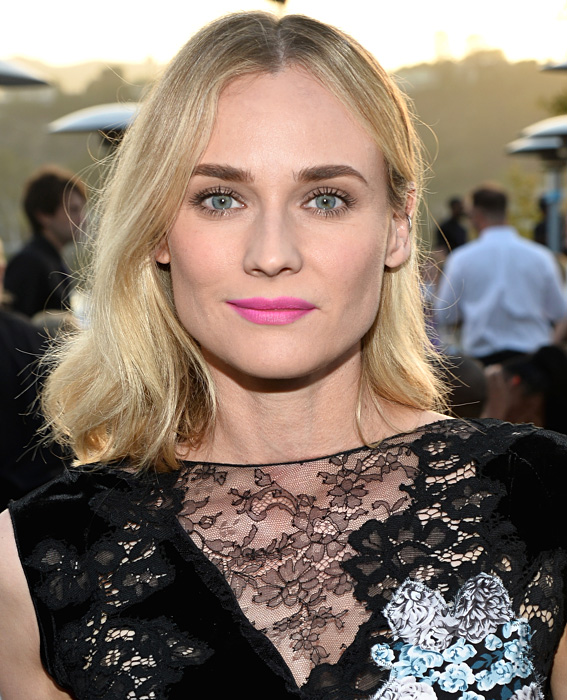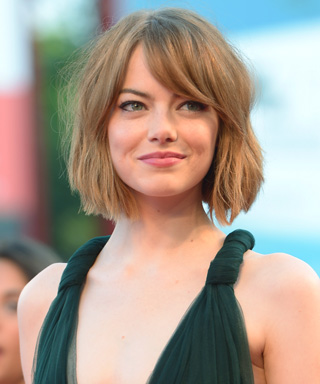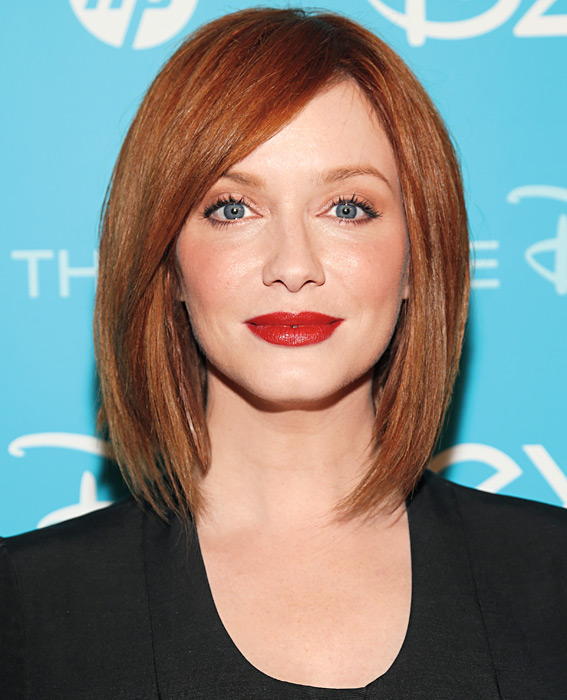 SKINCARE
DYI Dermabrasion
This is a quick and easy go-to that people have been using for ages.


All you need is 1 part water to 3 parts baking soda. Simply mix together your two ingredients in a bowl until they form a paste.

On a clean face, gently rub your paste onto your skin using circular motions. Be careful around your eyes. The skin below your eyes is the thinnest and most sensitive. After about 1 minute of scrubbing, rinse off your face with lukewarm water and pat dry with a clean towel. Apply some moisturizer and you are set!

*Tip — If you have extra sensitive skin, strain the natural juices from a fresh cucumber and use as a substitute for water. Cucumber has a naturally soothing effect on your skin.